20 of the Absolute Best Freebies On The Internet
We're always on the hunt for the best freebies – from free baby formula and diapers to free gift cards and everything in between and we decided it was time to round up our favorite freebies from all over the web.
1.
Free Sam's Club Baby Box
– The Sam's Club Baby box features an assortment of samples. If you have a little one or are expecting, this is a great sample box.
Items included:
Free Member's Mark ComfortCare Diaper, Free 8ct Pack of Huggies Natural Care Wipes and a Free First 100 Words Book!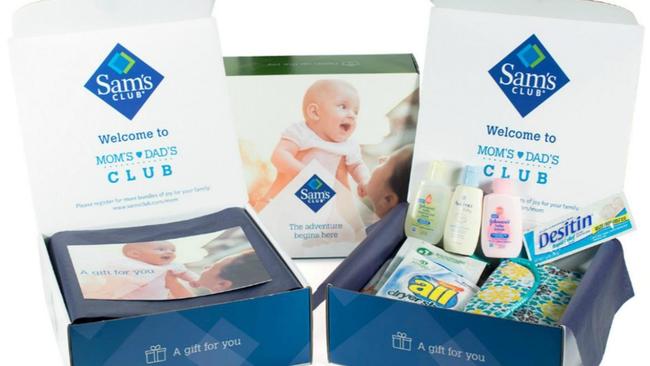 via sun-sentinel.com
Disclaimer: This post contains affiliate links and it is sponsored at no cost to you. Thanks for reading!
2. Free Diapers from The Honest Co
. - If you're a new parent, diapers are a must-have, no matter the season. Snag some free diapers from The Honest Company. These diapers are made from plant-based materials and do not have fragrances, lotions or latex to keep baby extra comfortable!
3. Sign up now and get a FREE Atkins Starter Kit
- You will also get free coupons and in the past they have sent free low carb protein bars…yay!
via Atkins.com
4. Free Coconut Oil
- Claim your free coconut oil from Thrive Market ($18 value). You'll need to pay $1.95 is shipping, but combine your savings with the 15% off you'll receive on your first order from Thrive and the shipping cost pays for itself.
via Thrive Market
5. Join Similac StrongMoms for Free Samples, Coupons, Gifts & More!
- Register with Similac StrongMoms Club and receive up to $329 in member benefits! You'll receive free formula samples, coupons, gift packs for different trimesters, messenger bag and much more.
via Similac.com
6. Earn Freebies From Swagbucks
– By shopping online, watching entertaining videos of their TV channels, searching the web, answering fun surveys and finding great deals you will earn "SB" points to redeem for prizes. PLUS they give you a free $5 card just for signing up!
7.
Free Sample of Truvia Sweetener
– Truvia is currently offering free samples of their Natural Sweetener. You can request their Truvia Natural Sweetener the Truvia Nectar or select to get both.
8. SheaMoisture Hair Care Samples!
Each sample pack includes a free sample of shampoo and conditioner.
Visit the linked page and click the image of the sample you'd like to receive.
9. Free Pantene Shampoo
- Sign up for Pantene's email list, you can receive free samples of FREE shampoo and other hair care samples.
10. Join Godiva's rewards club
and receive a free piece of chocolate each month…FOREVER! Plus if you spend more than $20, you'll get a free gift the next month.
11.
Free Rachel Ray Zero Grain Dog or Cat Food
– A little something for both dog and cat lovers!The free Rachael Ray dog and cat food samples are back, but this time there are some new samples offered! You can alternatively, select free high value coupons.
12.
Free Tampons, Pads, or Liners from U by Kotex
- Send away for your choice of free U by Kotex sample kit that includes tampons, liners and pads!
13. Free Samples of Let's Be Posh Beauty Products!
- Join Let's Be Posh Monthly Sample Club and receive free samples of their best products every month for you to test out and find your favorites - at no cost to you!
14. Free Sample of Breathe Right Nasal Strips!
- Receive a free sample of Breathe Right Lavender or Extra Clear Nasal Strips! Register your details on the following page and then log into your account to order your choice of free Breathe Right samples.
15. Free L'Oreal Shampoo and Conditioner Samples
- These are personalized to your hair type and you can choose from Total Repair 5, Color Vibrancy, Ultimate Straight, or Nutri-Gloss.
16. Free Sample of RESCUE Skin Serum & Moisturizer
- Give your skin a little TLC! Scroll to the bottom of the page to order a free RESCUE Skin Travel 2-Pack! You'll receive a sample of RESCUE Skin Serum Concentrate and a sample of RESCUE Skin Ultra Moisturizer!
17. Free Poise Starter Pack with Zippered Pouch
- Poise is offering their NEW free sample starter pack on their Facebook page! Right now, they only have the Light Leaks pack available to order.
18. Free Sample of Creme of Nature
- Upload a selfie and follow the prompts for sizing, color etc. On the final page, share your photo and then scroll down and fill in the form on to receive a free sample of Creme of Nature!
19. Free KIND bar
– We love this one! Send someone a free KIND bar via Facebook and get one right back through KIND's #kindawesome is happening everywhere campaign!
20. Free Sample of Nivea Men Crème + Shower Lotion!
- Scroll down and click the 'Get Your Sample' button. Then just fill in and submit the form to order your free sample of
Nivea Men Creme!
Available while supplies lasts! You can also get a
free sample of Nivea in-shower body lotion
by filling out the form.