The Free Stuff Round Up!
Who doesn't love free stuff? If you do, then you definitely won't want to miss the latest list of HOT freebies we've put together!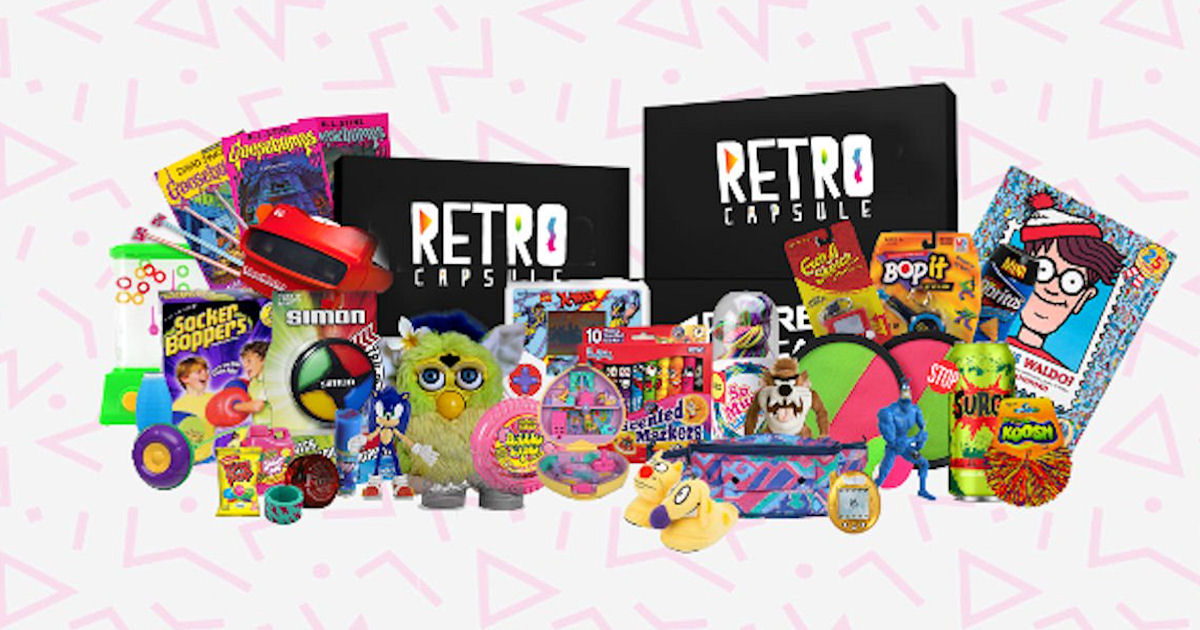 Checkout the Weekend Roundup for all the free happenings this weekend! Then scroll down for the latest hot free samples and freebies!


Michaels

Another fun, free weekend at Michaels! Stop by a participating Michaels stores to take part in their MAKEbreak Clay Slime event! Kids can create and customize their very own slime for free - all supplies are free too! This is happening January 13th from 1-3pm


Home Depot

Visit the Home Depot Workshop Workshop where you can learn about Easy Bath Updates! This event takes place January 13th


Petco

Stop by or swing in with your pet on January 13th for a special digital photo where they are the star in a special Star Wars photo opportunity! Plus, get hot special coupons or samples of some of our favorite Canidae & Greeniesbfood and treats! Call your local store for more details. Valid on Jan. 13th from noon til 4pm.


Babies R Us

Visit your local Babies R Us for their free Baby's First Birthday Event! Join us in store to celebrate this one-derful milestone with free activities, giveaways and great ideas for planning your little one's big day. You can meet local parents—and their babies, too. Sponsored by Pampers.


Lakeshore Learning

Visit your local Lakeshore Learning store for free crafts every Saturday! This Saturday kids can make a take a free Design & Play STEAM Plane Craft on Jan. 13th from 11am-3pm.


Barnes & Noble

Another weekend of fun at Barnes & Noble! Kids can enjoy free storytime and activities with Paddington on January 13th.


American Girl

Attend fun free crafts and activities at your local participating American Girl store! Use the locators on the linked page to find your store and see what events are happening.


Build-A-Bear

Come in to Build-A-Bear Workshop this weekend welcome in 2018 with winter weekends of furry fun on January 5 – 7 and January 12 – 15! Join the fun in stores with your choice of a Super Mario™ Scavenger Hunt or a Rainbow Fun Scavenger Hunt.


Disney Store

Attend the Disney Store opening ceremony and one special person will be chosen to help and they will receive either a free key to imagination or awaken the magic medal! Attend storytime and each child participating will get a free Disney character finger puppet, while supplies lasts. Stay for Disney Store Trvia and each participant gets a free set of Disney collector cards! Stay for Disney Store Showtime to watch movies for free! Plus, take part in the all new Disney Store Magical Memories Parade! Check with your local Store for details.


Guitar Center

Music lovers can visit Guitar Center this weekend for their free workshops!



***Don't forget to grab some HOT free samples and goodies!***


Free Retro Capsule Toys

Score free 90's toys with Retro Capsule! Enter your name & email in the boxes provided and share your unique link with friends to earn a free 90's Sticker Set, Classic 1990 Happy Meal Toys, Pogs Kit with Tube & Slammer, and a free Retro Capsule packed with toys, snacks, gear, merchandise, and collectables dedicated to the 1990's & early 2000's! Feel free to share your link in the comments below.


Sam's Club Members - Free 3-Month Extension or Full Refund

Head's up to all Sam's Club members - Walmart has announced they are closing 63 Sam's Club locations. To help keep customers happy they are offering members the chance to get a free 3 month Sam's Club membership extension or a full refund for your membership (via egift card or check). You have until March 31st to decide which option you'd like.


Free Redbox Game Rental

Score a free Redbox Game rental! Add a video game rental to your cart and a $3 discount should apply at checkout - making the game free!


Free $10 ThredUP Credit = Free Items

HOT! Earn free credits with ThredUP! Sign up and receive a free $10 ThredUp credit automatically added in your account. You can use that free credit towards a future purchase to score a free item! Share ThredUP with your friends to earn even more FREE account credits, get even more FREE items and score free shipping!


Free Sample of Astroglide O Lubricant & Massage Oil

This is still available! Send away for a free sample of the new Astroglide O Lubricant & Massage Oil! Scroll down and complete the free sample form. Be sure to click the link in the confirmation email they send to ensure delivery of your free sample. Please allow 4 to 6 weeks for delivery.


Free McCormick Products

The McCormick Consumer Testing Panel is now open! Register for the chance to sample a range of foods, snacks and beverages—for free and get paid for your time!


Free Sample of Mugler Listen to Your Instinct Fragrance

Order a free sample of Mugler Listen to Your Instinct Fragrance! Be sure to confirm your request via email. Valid for the 1st 200,000



Free Pair of Messyweekend Sunglasses
Grab a free pair of Messyweekend Sunglasses! Enter your email and share your unique link with friends to get a free pair of Messyweekend Sunglasses! Feel free to share your unique link in the comments below. Limited time only!
Free 7-Select Organic Cold Pressed Juice at 7-Eleven
Quench your thirst with a free drink at 7-Eleven! Download the 7-Eleven app to get a free 7-Select Organic Cold Pressed Juice at 7-Eleven! Limited quantities available, expires 1/31.
Roundup Class Action Settlement
If you purchased Roundup Weed & Grass Killer Concentrate Plus or Roundup Weed & Grass Killer Super Concentrate on or after April 5, of the relevant year under your state's statute of limitations you may be eligible to receive a free cash settlement. You can claim up to 20 products and receive a cash payment of up to 50% of the average retail price for each item purchased. The claim period ends 3/6/18, so be sure to file by that date.
Possible Free $25 with Impact Health
Hurry, this is open again! Complete the survey about health insurance to qualify for free $25 from Impact Health! You will be asked to confirm your qualification in their research study by uploading or texting in a photo of your health insurance card. Qualified participants will receive $25. You will have the option of also becoming a referrer and earn $25 for every new sign up!
Free Punch Cigars Lighter
Get a free Punch Cigars Lighter! Register for the Punch Cigars Brotherhood Club and you'll get a free lighter! Valid for ages 21+ years. Please allow 6-10 weeks for delivery. *Note: This offer is receiving a lot of traffic, so please be patient when ordering.
Free Brushee Disposable Toothbrush
Try Free Brushee Disposable Travel Toothbrushes! Complete the short form to become a Brushee Product Tester and get the chance to review Brushee products. You'll be sent a short feedback survey to complete after using Brushee.
100 Free Kellogg's Family Rewards Points
Get 100 free Kellogg's Family Rewards points! Enter the new code:
KFRPOINTSFOR2018
Expires 1/14/18
Free Sample of Manhattan Island Coffee
Get a free sample of Manhattan Island Coffee! Just complete the survey on the following page to get yours! Please allow 6-8 weeks for delivery.
Don't forget!
Join our community of subscribers
for the

hottest

FREE STUFF delivered right to your email every day!