Big List of Baby Freebies & Deals for February 2019
Every new mom needs to see this post!
I remember when I was a new mom - the sleepless nights, the expensive diapers, wipes and formula and the constant doctors visits. Babys are an absolute joy but also draining on your wallet! We rounded up a big list of free baby samples and deals you can score to make it all a little easier.
Buy Buy Baby
- Free Goody Bag when you sign up! redeem at buybuy BABY Stores.
Enfamil Family Beginnings
- $400 in Baby Freebies from Enfamil including formula checks, formula samples and more.
Amazon Baby Box
- Free full size and travel size. Includes wipes, baby wrap, onesies, diapers, and bath products worth $35.
Walmart Baby Box-
Free Walmart Welcome Baby Box when you sign up filled with samples.
Moby Baby Wrap
- Free Petunia or Moby Wrap, sign up for your chance with viewpoints.
New EverydayFamily
- Join the sampling club for email newsletters, offers and weekly coupon alerts as well as access to free baby samples, baby coupons, baby magazines and more.
Ergobaby Gift Card
- Free $30 to use on baby carries, strollers and more!
Target Baby Registry Kit-
Free Welcome Kit In-Stores, $100 worth of free samples, diapers and more.
Enfagrow Toddler Formula
- Free Sample of Enfagrow PREMIUM Toddler Next Step.
Viewponts Cuties Wipes
- Free Cuties Sensitive Wipes, sign up for your chance.
NEW Cutie Pea Natural Diapers & Wipes
- Apply for free wipes and diapers from Social Nature.
NEW Enfamil Formula
- Apply for free Enfamil formula from Viewpoints.
MTA Baby on Board
- Free Baby on Board or Please Offer Me a Seat Buttons.
Born Free
- Possible Free Born Free Baby Carrier.
NEW Aquaphor Baby Wash & Shampoo
- 3-Pack ONLY $10.49 Shipped.
Tomy Baby Products
- Apply for free full-size Tomy Baby Products to review from Viewpoints.
Baby Box University
- Free Baby Box from Baby Box University.
Pampers Rewards
- Earn points from Pampers products for free Shutterfly gift cards, coupons & more goodies. Plus Win free diapers for a year!
Similac Strong Moms
- $400 in goodies including formula and a diaper bag.
Win $2,500 Amazon Gift Card
- Just Start a Baby Registry and add Chiccos products!
$3.32 Birthday Crown for Baby
- Pick this up on Amazon with Free Shipping
Cheap Forehead & Ear Digital Baby Thermometer
- Pay ONLY $28.49 (Reg $90) on Amazon, this is a MUST have.
NEW Baby Shark Song Cubes
- This super popular toy is ONLY $7.99 at Amazon.
JoliMoli Products
- Free JoliMoli Baby & Kids Products
Gymboree Classes
- Free Class at Gymboree when you sign up.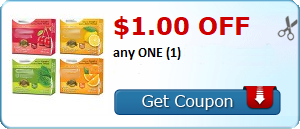 Culturelle Baby Products
- Free Culturelle Baby Products
Dolly Parton Imagination Library
- Free Books with FREE Delivery every month until your child is 4 years old.
NEW Summer Infant Comfort Height Bathing Tub
- save big with Amazon Prime for only $21 (Reg $30)
20% off with Amazon Family
- When you subscribe to at least five baby products through Amazon Family and Subscribe & Save, you'll automatically receive 20% off.
Baby Toys & Teethers
- All under $5 on Amazon - hurry!